Snapshots – Overview
The Snapshot tool is presented over two panels:
The Snapshots panel allows control of capturing, selecting and general management of Snapshots.
The Current Snapshot panel shows the currently selected Snapshot.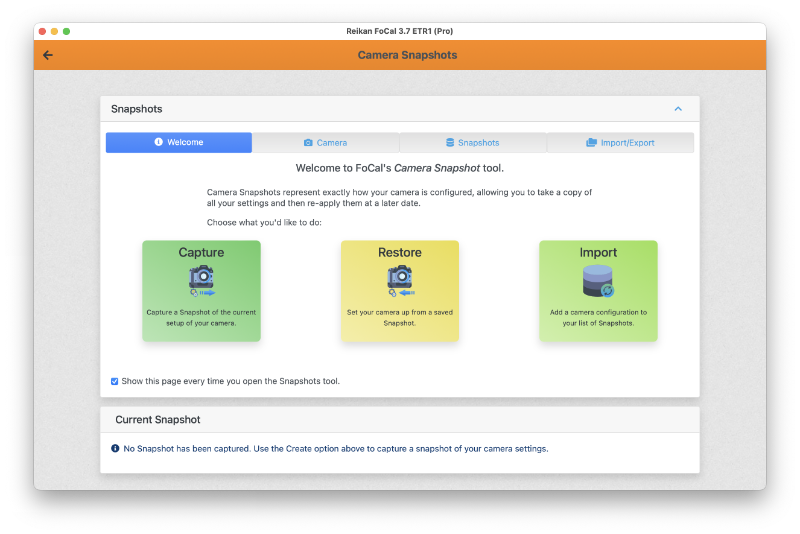 The Welcome tab is shown first, giving you a brief overview. When you're used to the tool, you can untick the checkbox at the bottom to open straight into the Camera tab.
Click a link below for more information on the tabs:
Current Snapshot
When a Snapshot is opened, you will see the Current Snapshot panel populated.
More information is available here: Snapshots – Current